Mahmoud Khairy
Purdue University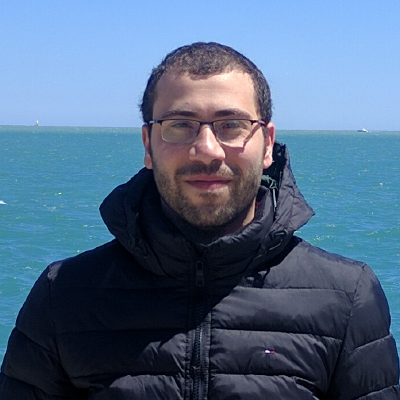 I am a 4th year PhD student in the Department of Computer Engineering at Purdue University. I am a research assistant in Accelerator Architecture Lab at Purdue (AALP) advised by Professor Tim Rogers. My research interests include all aspects of computer architecture, compilers and systems. My current focus is to overcome the slowing growth of Moore's law by building scalable and efficient hardware, compilers and systems for exa-scale computing and deep learning applications. I received my BSc and MSc in Computer Engineering from Cairo University, Egypt.

Quick Links: Google Scholar - Linkdin - GitHub - Medium
---
Recent News
Aug 2021: SigArch blog is released to understand the ML accelerator war (an academic's view).
July 2021: Two papers accepted at MICRO 2021.
October 2020: I passed my PhD preliminary exam successfully!
August 2020: I got recently interested in writing my technical blogs. My first article on Medium is about ML hardware comparison.
July 2020: A paper accepted at MICRO 2020.
June 2020: Accel-Sim is released.
March 2020: A paper accepted at ISCA 2020.
---
Publications
---
Technical Reports and Blogs
(SigArch) Tim Rogers and Mahmoud Khairy
An Academic's Attempt to Clear the Fog of the Machine Learning Accelerator War,
SigArch blog, Aug 2021
[Blog link]

(Medium) Mahmoud Khairy
TPU vs GPU vs Cerebras vs Graphcore: A Fair Comparison between ML Hardware,
Medium article, July 2020
[Article link] [Slides]

(SNL TR) Mahmoud Khairy, Mengchi Zhang, Roland Green, Simon David Hammond, Robert J. Hoekstra, Timothy Rogers, and Clayton Hughes
SST_GPU: An Execution-Driven CUDA Kernel Scheduler and Streaming-Multiprocessor Compute Model,
SANDIA REPORT SAND2019-1967, February 2019
[Paper]

(arvix) Mahmoud Khairy, Jain Akshay, Tor Aamodt, Timothy G. Rogers
Exploring Modern GPU Memory System Design Challenges through Accurate Modeling,
arvix report 1810.07269, October 2018
[Paper]

---
Software
---
Contact
Email: abdallm(AT)purdue.edu
---